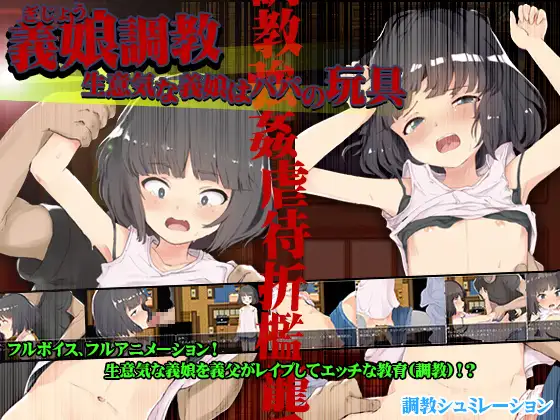 [Story]
Father-in-law is, was in can not get along with around righteousness daughter is the stepchildren of wife .
Kotaro discovers that Miyako is trying to steal his money.
Kotaro was kindly instructed, but unintentionally raped Miyako who abuses himself.
Then the relationship between them begins to change.
Father-in-law and Yoshimusume is ...... or whether it is possible to befriend, or from being decisively broken?

ID:

RJ283169

Other Title:

義娘調教!生意気な義娘はパパの玩具

Censorship:

Censored

Language:

Japanese, English (Only Android)

Developer:

セイナカイ

,

English translation made by Sensitiveusername

Release Date:

04/04/2020

Platform:

Windows, Android
Support the software developers. BUY IT!
OS:

Windows 7+

Processor:

Pentium 4

Memory:

1 GB

Graphics:

VRAM 1 GB

DirectX:

9.0c

Storage:

1GB
Please spend time to read FAQs before downloading!
Password:
kimochi.info
All steps must be complete with Locale Emulator (except some Non-Hen games with English language)!
Download, extract and play!
One press to move and interact One press hold to speed up text Two finger press to open/close menu and cancel Two finger press during dialog hides the dialog